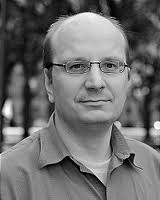 Seppo Sahrakorpi, Founder & CEO
, PhD (Computational Physics)
Seppo started Pilvi Computing in 2010. Seppo's background as a computational physicist, not a software engineer, gives him valuable end-user perspective emphasizing the usability of IT and SW technologies.
Seppo has over 15 years of experience in serial and parallel HPC computing, general IT, web design and programming, Linux and Unix system administration, systems design, cloud computing, quality assurance, and HPC user services. He has worked at leading academic institutions (Harvard University, Northeastern University) as a computational physicist and user services provider, and at private sector (TotalView Technologies, maker of TotalView parallel debugger) as a software engineer. Seppo has published over 20 peer reviewed articles in the field of photoemission and electronic structure of high-temperature superconductors and holds a honorary position of Docent (Honorary Lifetime Professor) in Computational Physics at Tampere University of Technology.
For more information, please see Seppo's
LinkedIn profile.